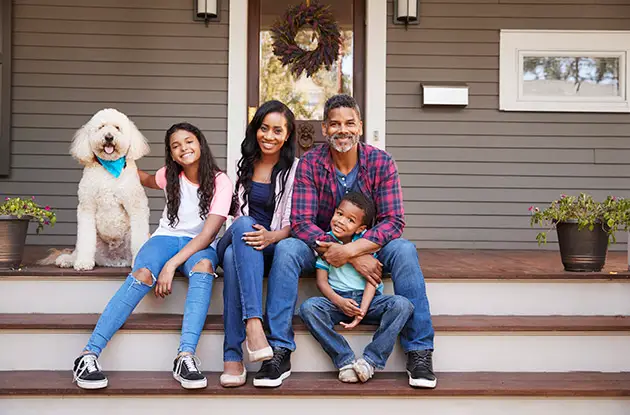 The Reasons an Insurance Company Could Drop You
The reasons an insurance company would drop you may be surprising—read on to make sure you and your family know what to expect.
Get kid-friendly activities sent to you!
Get the Best Kid-Friendly Activities
Sent to You Weekly!
Tip: Curious about what animals are illegal to keep as pets in New York City? Check with the Veterinary Medical Association of New York City. You'll be surprised to see which cuddly (and not-so-cuddly) creatures made the list!
The Company No Longer Covers Your Area
Insurance companies frequently review their coverage areas. There is always a chance they may decide to drop coverage in certain areas.
"This may be because there is an abundance of claims in the area, and it's too expensive for the company to continue to do business there," Marino says. "Remember your rates are affected by other people in your area."
Failure to Pay
This one is the simplest way to avoid your policy being canceled. If you don't keep up with your payments and pay your premiums, you can be dropped.
Nonpayment is one of the most common reasons a policy is dropped, according to agents at State Farm Insurance. They recommend avoiding nonpayment issues by setting up auto payments.
Tip: Many mortgage companies allow—and even encourage you—to roll your insurance and tax dues into your monthly payments, greatly reducing your chance of failing to pay.
Death
If a house is no longer occupied, it would no longer be insured. Some families don't want to take on the work of owning or insuring the house, especially if they live out of state, so the insurance lapses.
To prevent this type of cancellation, State Farm encourages their clients to make sure wills are in order, especially if there is little or no family left.
How to Avoid Losing Your Coverage
There are steps a home owner can take to help avoid being dropped by their insurance carrier. For starters, revisit your policy annually to make sure you're fully covered, especially if your house has gone through some wear and tear, or the complete opposite in that you've expanded or renovated.
There are some quick and easy home improvements you can make to not only stay on good terms with your insurance company, but possibly result in premium discounts, according to Consumer Reports. These include installing a security system and smoke detectors, and adding a generator to help ensure your electrical systems work in the event of a power outage.
Another tip is to comparison shop every few years for new insurance carriers. Businesses, deals, and discounts change, so you don't want to miss out on opportunities to save money.