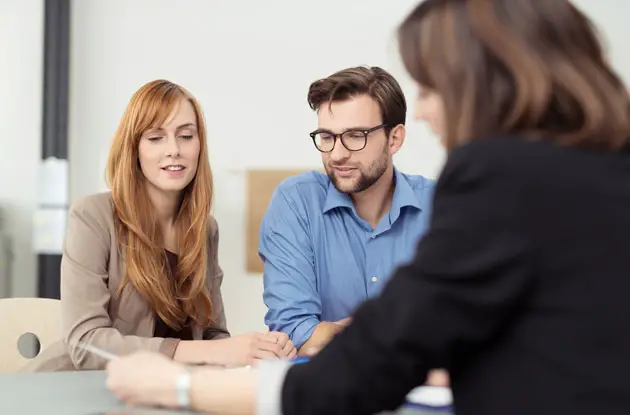 Why It's Important to Have a Will and How to Write One
Though you may not want to consider the unthinkable, having a will in place will protect your children.
Get can't-miss family activities sent to you!
Get the Best Kid-Friendly Activities
Sent to You Weekly!
When it comes to selecting an heir, you'll want to keep in mind how old your children are. For younger children, the guardian will likely also be named as the property guardian and manage the estate until the kids are old enough to take over, according to Nolo.com, a resource with easy-to-understand legal information. For children who are 18 or older, it's important to have a clear line of communication about what to expect should anything happen to you. "Make sure they're aware of any wills, accounts, or trusts that name them as beneficiaries," Guardavaccaro advises. "Also, give them the name of your lawyer and your financial representative, as well as details on accessing your financial holdings." This will help prepare them for the future and simplify the process in the future.
But what if you and your partner pass away or become incapacitated without having selected either a guardian or an heir? "Without having a clear directive from you, the state takes over and the next of kin can be brought in to take care of the children and assets," Guardavaccaro says. This means your loved ones and belongings can very easily end up in the hands of the wrong person, especially if you've had a falling out with certain members of your immediate family. For this reason, you should clearly specify who you want to look after your children. Though this is a big decision, if you end up changing your mind or part ways with the person you had selected as your guardian, you can always amend the document later, according to Guardavaccaro.

The Ramifications of No Will
Aside from the obvious concerns of your property and family going to the wrong people, not having a will can cause strife and disagreements among your relatives. "I have encountered squabbles over small items of sentimental value to large, truly valuable items like paintings," says David Reischer, Esq., a New York attorney and CEO of LegalAdvice.com. "Families seem to fight over anything and everything. Therefore, always remember: Have the deceased execute a last will and testament prior to leaving this world, in order to determine his intent how to distribute any remaining items in the estate."
After all, it's better to have a will in place and not need it, rather than leave your loved ones to scrap over your possessions.

The emotional aspect of setting up a will—coming to grips with your mortality, imagining a world where your children grow up without you, divvying up your possessions with the understanding that all you own and all you love will someday be out of your grasp—is intense. But don't let that stop you from taking the steps to ensure your family and friends will be prepared in the event the unthinkable happens. Parenting is full of tough decisions that can make you stop in your tracks, but at the end of the day, you have to do what you can to ensure your family will be okay.