Stylishly Stella is the Fashion Inspo We All Need Right Now
This Manhattan mom and fashion blogger will reignite your excitement for fashion so you're runway ready when New York reopens.
Get kid-friendly activities sent to you!
Get the Best Family Activities
Sent to You Weekly!
Additionally, once a month at least, I try to learn something new for my business whether it's learning a helpful app for bloggers, figuring out new photo editing software, or learning from my Instagram analytics. We travel a couple times each season, so sometimes researching, pitching hotels and entertainment, or simply packing and unpacking fills my free time. Once or preferably twice a week, I'll try and find time to work out or hang with girlfriends now that my child is school-aged. Sometimes, I'll combine both and get to workout with a friend (double-check!)
RELATED: Read about this Staten Island mom of three's quarantine with her infected husband
What do you think is a parent's hardest job?
Trying to maintain a balance of being able to do everything for your child while trying to work on a side hustle. I take on a lot and my to-do list sometimes feels endless. If only there was more time, I constantly think!
What's your favorite place in the New York City area to bring your kids?
We love the beautiful Battery Park City area. The tree-lined pathways facing the Hudson River are gorgeous at sunset. Our favorite neighborhood playgrounds are there. And Brookfield Place offers great eats, live music, and boardgames in the summer; and ice-skating and yummy hot chocolate in the winter!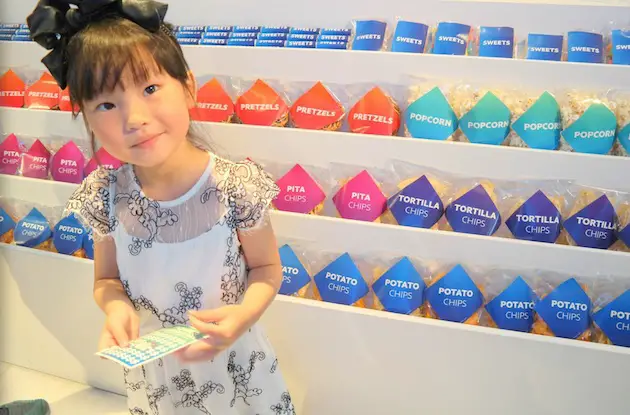 What is the best thing about raising kids in the New York City area?
Having a family in Manhattan definitely has its challenges, but we love it here because it's brimming with so many new things to do, see, eat, and try that we never get bored. Plus, as a blogger-mom, my child gets to attend movie premiers, pop-up previews, special toy events, and fun product launches. Our weeks are filled with so much revolving art, culture, and family-friendly activities that there is constantly something to look forward to.