These are the 21 Most Popular Halloween Costumes for Kids This Year
The most popular halloween costumes for kids change each year. Find out which ones are trendy for 2021 and get a jump-start on shopping.
Get can't-miss family activities sent to you!
Get the Best Family Activities
Sent to You Weekly!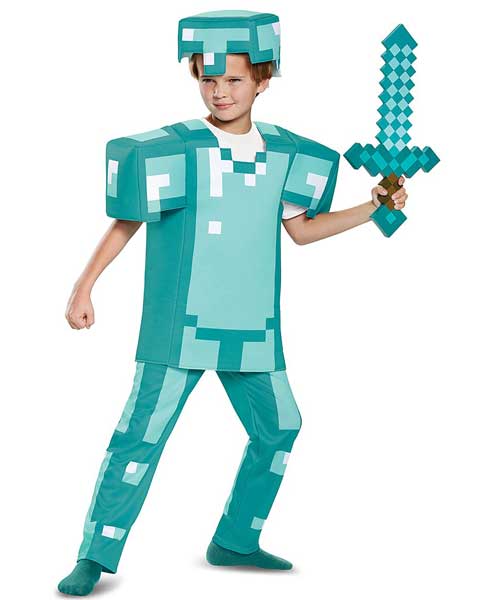 2. Minecraft Creeper
If you can't find the good guy costume, don't forget about Minecraft's villains! After all, sometimes it's fun to dress as the bad guy when you're normally not... This creeper costume ($19.94) is sure to be a hit at parties!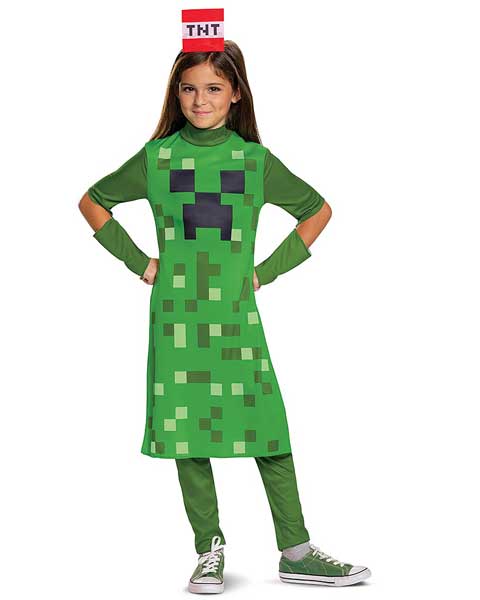 3. LEGO Emmet
This simple costume pays big tribute to LEGO's Emmet. This fuss-free, one-size-fits-all set ($14.99) comes with a mask and claw-shaped, LEGO-inspired gloves. Now all you need is an orange construction vest, a long-sleeved blue shirt, and jeans!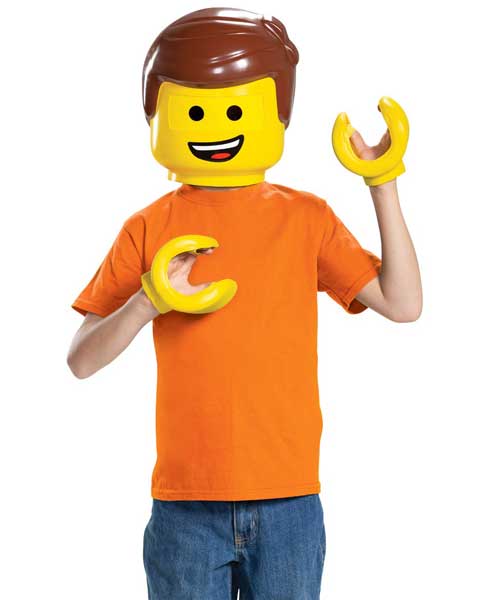 4. The Legend of Zelda Link
This timeless costume is a legend in its own right. Little gamers will love transforming into Link on Halloween, bringing a favorite video game character to life. The costume ($18.99) comes with tunic, hat, and belt (sword, pants, and boots not included).
Classic Halloween Costumes for Kids
1. Witch
The best part about being a witch on Halloween, is that you can totally customize the costume using a variety of accessories. Maybe your little goblin likes the wide-brimmed hats. Or maybe she's into the trendy purple-y sparkly witch hats. How about makeup? Does she want the Wizard-of-Oz look with green face paint, or is she more into the fresh-face look? Maybe they want a Witch Hat with Flowers and Eyes ($14.99) or a Halloween Headband ($19.50)? And no witch is complete without a broom ($11.99)!
2. Peacock Princess
How beautiful is this costume? Inspired by the colorful animal, every little girl is sure to feel like a princess in this adorable outfit ($49.99). Bonus: It'll get more use after Halloween, when your kids play dress up!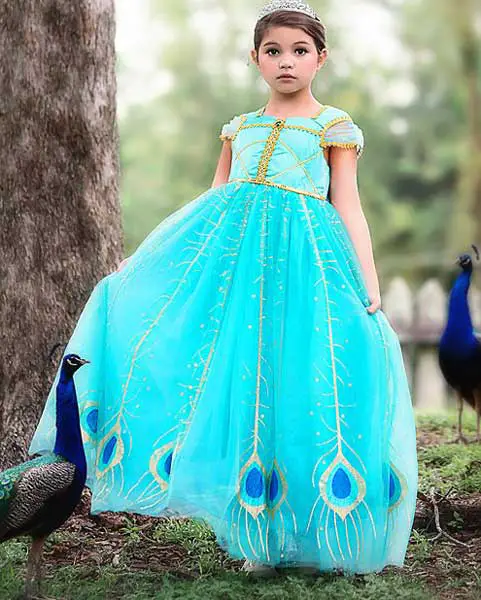 3. Frappuccino
Coffee, anyone? This absolutely adorable java getup ($19.99) is sure to make everyone smile at its cuteness! It could possibly even win a "Most Unique Costume" contest!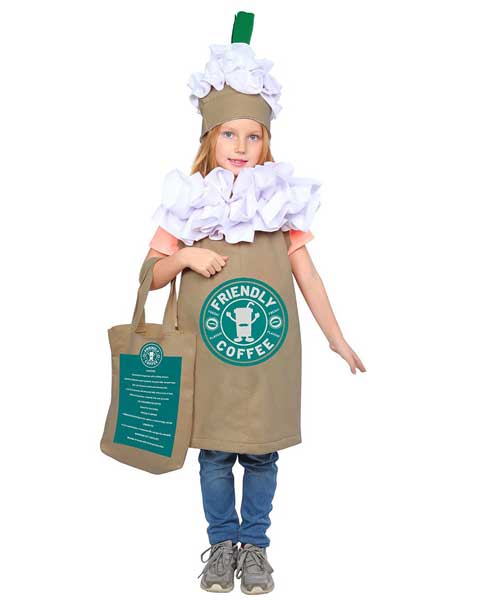 4. Firefighters
An easy costume to the rescue! This outfit has a simple design that is easy to slip on. The lightweight fabric keeps mini firefighters comfortable throughout their trick-or-treating or party adventures ($19.99)!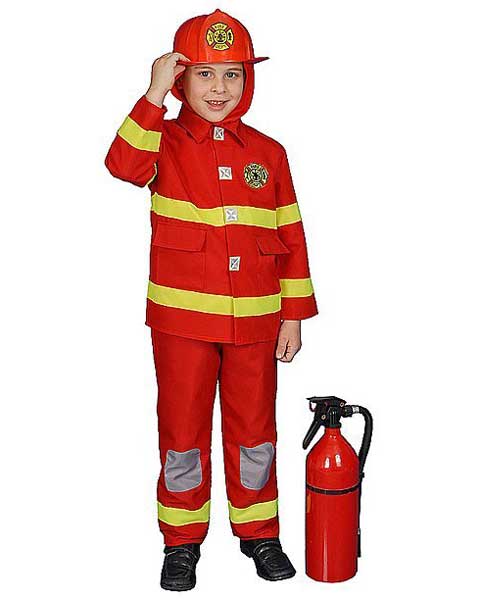 5. Pumpkin Princess
This costume is beautiful, fun, and classic. But in a unique twist, the puffy orange pumpkin dress glows with integrated lighting ($24.99)! It comes with a matching hat to complete the festive look.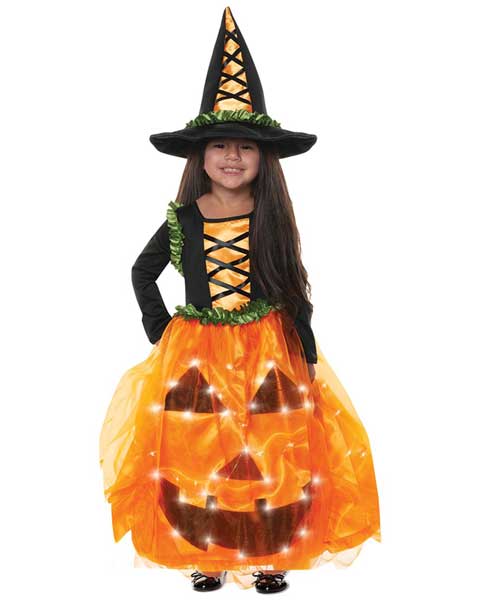 6. Ninja
Dress up your little champion in this ninja set ($20.25). It comes with shirt, pants, screen printed belt, hood with mask, and arm and leg wraps—everything you need for the complete ninja look!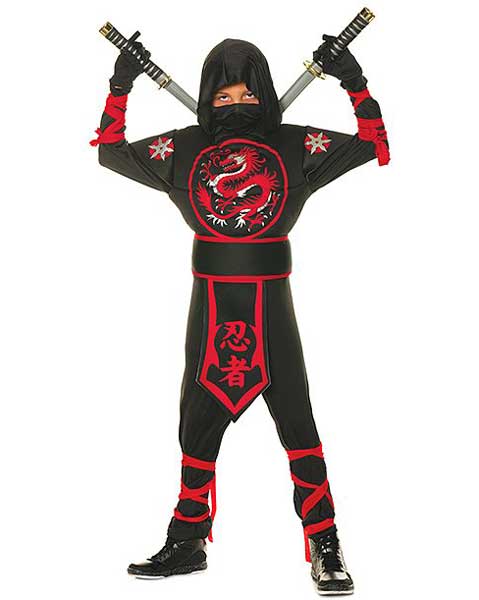 Hottest Costumes for...Pets!
The style experts shared with us the most popular costumes for pets this year. Go wild for these adorable looks that are perfect for Fido and Fluffy!
1. Star Wars Porg
Does your little Luke Skywalker need a companion? Then look no further than this Porg Pet Costume ($14.99)! It's sure to make even the Darth Vaders of the world smile.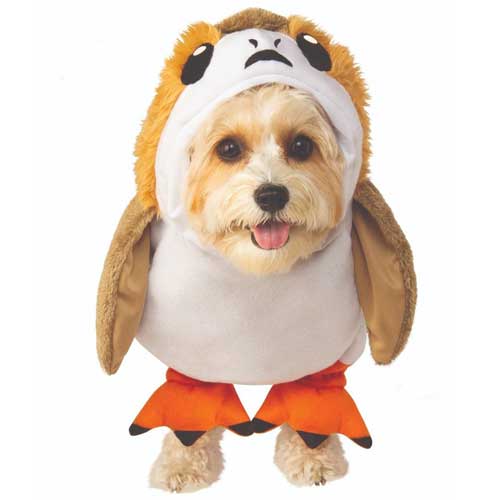 2. Taco
Go for a little wordplay and have your cat dress up as the palindrome taco cat with this easy-to-put-on costume ($13.99-$15.99)!
3. Mail Carrier
Sure, postal workers may be the stereotypical nemesis of dogs everywhere, but they don't have to be! Honor the people who aren't stopped by sleet, snow, or rain by dressing your dog as a mail carrier for Halloween ($15.99-$17.99).
4. Witch Hat
Every witch needs a familiar! So grab one of these witch hats ($10.99) for your cat or dog and snap the cutest pic of your little coven.
5. Batman
If your kid is dressing up as Batman, they surely need a mini-me sidekick in the form of your family pet. Or, even better, have your kid dress up as Robin to Fido's Batman ($10.99)!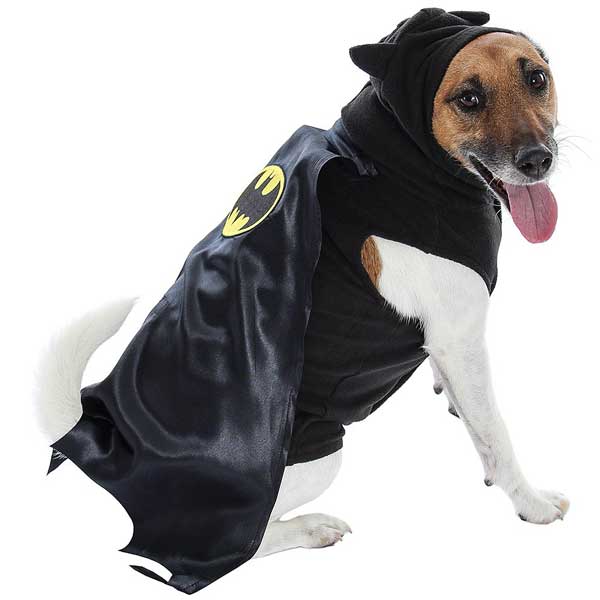 Here at NYMetroParents, we've got everything you need to have a safe, fun, and festive fall and Halloween season. Whether it is pumpkin or apple picking, getting lost in a corn maze, making Halloween crafts or finding costumes and decorations, we're here to help.