Travel to Northwest Arkansas for Family-Friendly Fun
Get can't-miss family activities sent to you!
Get the Best Kid-Friendly Activities
Sent to You Weekly!
Courtesy: Fayetteville Visitors Bureau

A stay in Fayetteville is all about proximity to the bustling culture of Dickson Street. Luckily, The Chancellor Hotel offers visitors a chic spot to rest their heads, and it's in walking distance from shopping, restaurants, and art galleries!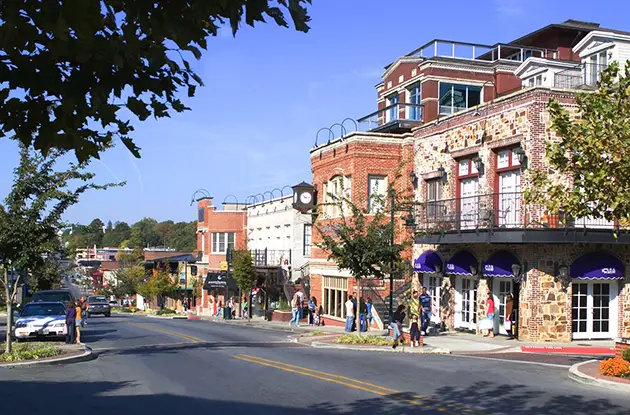 Courtesy: Fayetteville Visitors Bureau
Dickson Street is the heart of Fayetteville, with boutiques, bars, and good ol' southern charm. Sip on coffee at Arsaga's, stock up on new threads at Riff Raff and Fayettechill, or dine at one of Dickson Street's myriad restaurants!

Courtesy: XNA/Northwest Arkansas Regional Airport

Before you depart Northwest Arkansas, take some time to square off in a giant game of chess! The Northwest Arkansas Regional Airport (XNA) has larger-than-life game boards and pieces throughout their terminal, which make waiting for your flight seem way fun. Insider tip: This small, regional airport lends itself to quick security procedures and a less hectic environment.
Local Jennifer Irwin teamed up with the Fayetteville Chamber of Commerce and Fayetteville Public School District art teachers to write and illustrate "Goodnight Fayetteville," a charming children's book showcasing "the unique sights and sounds that make Fayetteville, Arkansas a wonderful place to live, work, and play." Pick up a copy at a local bookstore, or order online so you can read and remember your trip to NWA long after you've traveled back home.
RELATED: Find great day-trip destinations for your family.