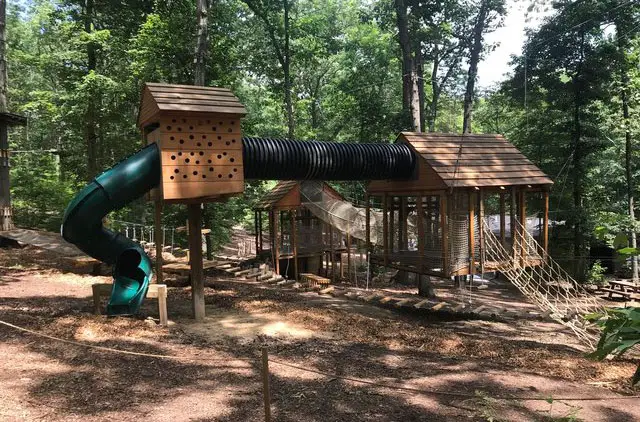 Kids Ages 3-6 Can Now Have Fun Too at Adventure Park on Long Island
The new Adventure Playground has some the features of Adventure Park in miniature–perfect for little ones who can't wait to have fun.
Get kid-friendly activities sent to you!
Get the Best Kid-Friendly Activities
Sent to You Weekly!
When kids turn seven, they can experience Adventure Park in full. The park is a maze of aerial treetop trails that connect platforms in the trees to create one big adventure full of crossings, zip lines, obstacles, color-coded paths to choose from depending on difficulty, and a million different ways for families to challenge each other. Climbers are always locked into double-secured safety harnesses. For the kids who are still too young, though, Adventure Park just became much more inclusive. Families no longer have to leave their littlest members out of the fun–Adventure Park brings fun within reach for everyone.
Main Image: Adventure Playground. Courtesy of Adventure Park
RELATED: Don't miss our summer activities guide for Long Island!