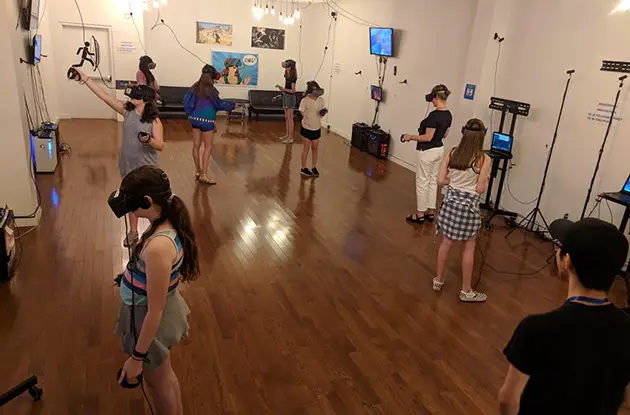 YokeyPokey Virtual Reality Club in Boerum Hill Now Offering Birthday Parties and Corporate Events
A new birthday party option for kids ages 7 to 18 in the heart of Brooklyn.
Get kid-friendly activities sent to you!
Get the Best Kid-Friendly Activities
Sent to You Weekly!
YokeyPokey standard parties are two hours. Once guests have arrived, staff explains all the experiences we have and setup everyone to start gaming and exploring. If you plan on having food and cake, the first 1.5 hours are for gaming and experiences and the last 30 minutes are for food. Otherwise, the guests continue to play and switch from game to game and to different experiences & stations for the entire time with the help of staff.
Located a block away from Barclay's center and 1/2 block from Atlantic Terminal, YokeyPokey is very convenient to get to. To schedule a party or for more details, email [email protected] or call (732) 965-3969.
YokeyPokey Virtual Reality Club
537 Atlantic Ave
7329653969
yokeypokey.com